Smith - Jones Ancestors
WE HAVE CREATED A NEW GENEALOGY WEBSITE FOR THE SMITH FAMILY
CLICK ON THIS LINK TO GO THERE

The Gathering at Alpine Meadows (1989)
The 2010 Pocono Group Photo is available to download HERE
The Family Groups are also available to download HERE
When you access the NEW Smith Genealogy site take some time exploring. The NEW site contains lots of interesting features.
In order to see photos and information on living persons, you must create a user account that I will activate.
The reason to establish a user account is security and privacy.
If you have changes for the information on the site, there is a link on each page to suggest corrections.
Photos and documents can be sent or e-mailed to Ken McKenzie.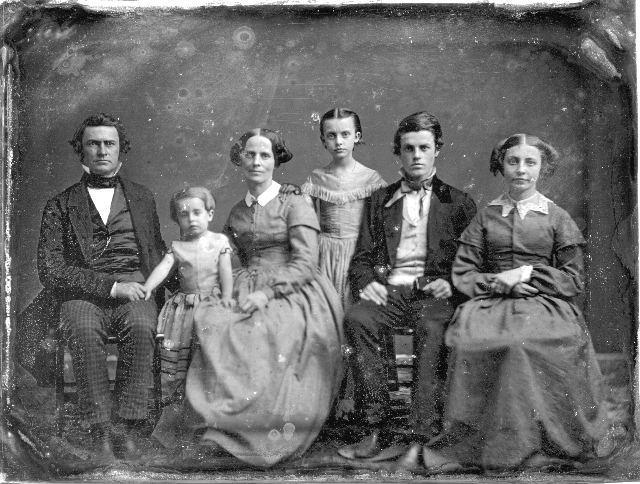 Frederick Hoffman Smith Family
Daguerreotype photo from about 1853
(Hover over the face to identify the person - If using MS Internet Explorer 8, use Compatibility View)
OLD STUFF
Click on this link - for a Smith Pocono Reunion photo
Click on this link - for a photo album of Smith/Jones (eventually I will separate albums by person or family, but take a look at the format - I have many more)